What is it?
Brave Puffin is a small autonomous, solar powered, long range boat. It is 1.8 meters long and weighs 22 kg. Brave Puffin is designed to compete in the annual Microtransat Challenge in the non sailing, fully autonomous class - that is, to cross the Atlantic Ocean by itself.
Puffin was launched on July 5th, 2020 from Cape Cod, on route to reach the finish line off the coast of Ireland some time in the fall. If you saw our boat at sea, please get in touch.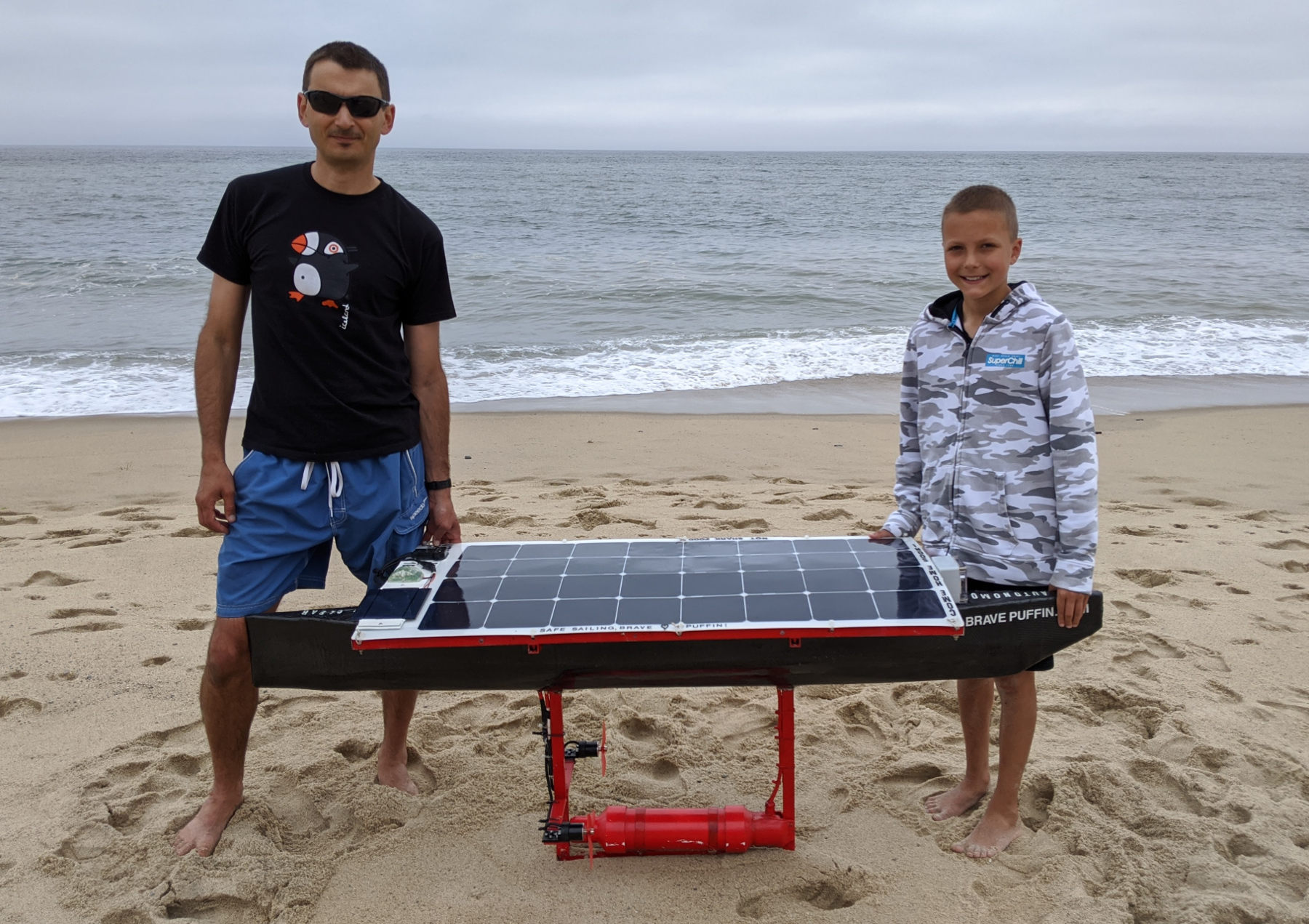 The boat has been under construction since December 2018, progressing through multiple prototypes and testing phases. You can browse some of the build and test photos here.
In 2019, Puffin went onto a 200 mile round trip test mission that was launched on September 21. While it was not a great success, it became a good story - and the boat got back home!