Puffin went onto a 200 mile round-trip test mission that was launched on September 21, 2019. The starting point was Castle Rock park in Marblehead, MA (Boston's north shore). Puffin's destination was a waypoint about 160 km east, in the middle of Gulf of Maine. We chose to launch Puffin at night to minize the chance of collision in the coastal waters.
The boat performed well for about a day, staying on course and sending its location via GPS satellite tracker. Unfortunately, it then ran out of power due to insufficient waterproofing of the solar panel's wiring box. The satellite tracker also stopped working, despite having redundant power supply.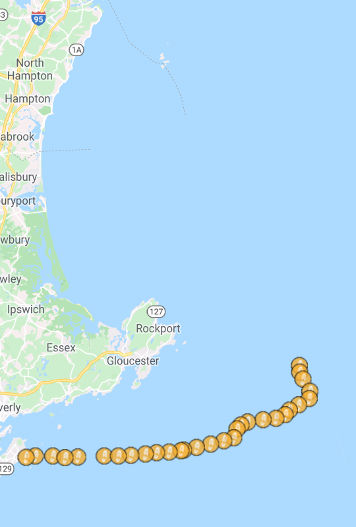 We thought we lost it. Yet in early October, two weeks after the launch, we received an email from some Cape Cod fishermen. They saw the boat in the water and took some pictures, but did not pick it up because of the "STAY CLEAR" sign. The boat drifted at least 50 miles south, and was still intact, but a seasonal Nor'easter storm was approaching. The fishermen predicted that the boat would probably be washed ashore at one of Cape Cod's beaches.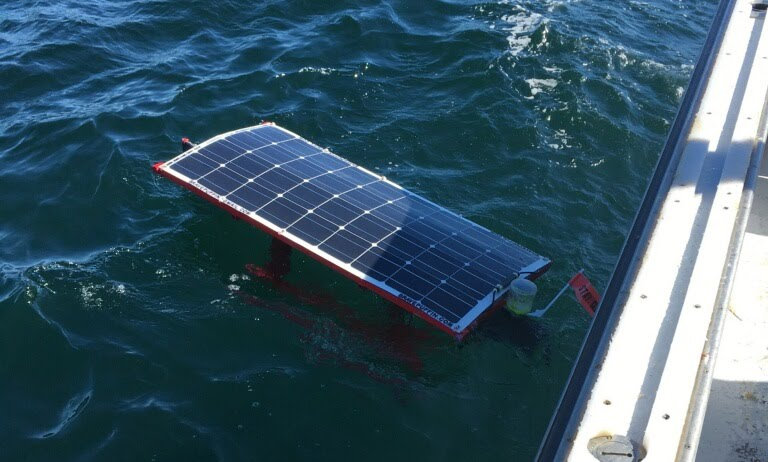 Luckily, it did. 9 days later, we received another email, from a ranger with the Cape Cod National Seashore. The boat was found in Truro, MA, on the beach, safety light still blinking, with only minor damage. The rangers kindly recovered and then stored the boat at their facility. A pick up was arranged - Brave Puffin was back home, in one piece! We very much appreciated the help from the friendly people who live and work on Cape Cod.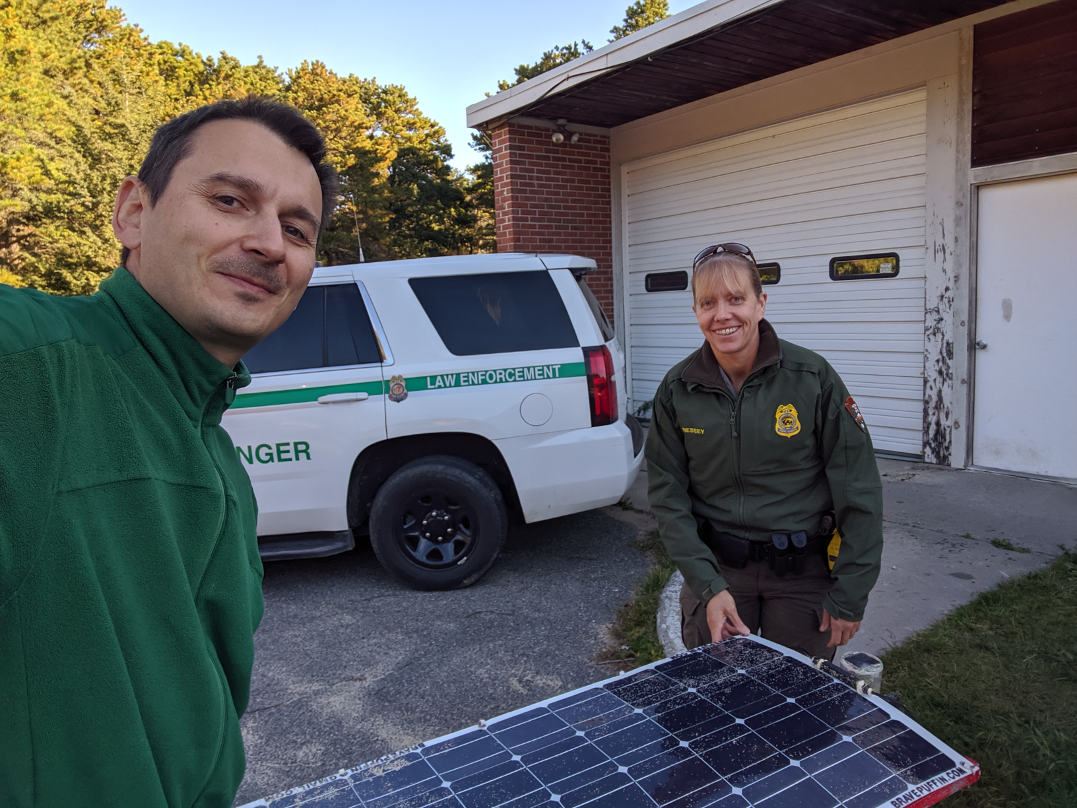 What's next? The boat is being upgraded and tested for the upcoming Microtransat competition of 2020.