Puffin is alive! It's been three weeks, and we still hear from the boat several times a day. This means there are no leaks and the power system is OK.
Brave Puffin covered 511 km (318 miles) in total, however, it is off course: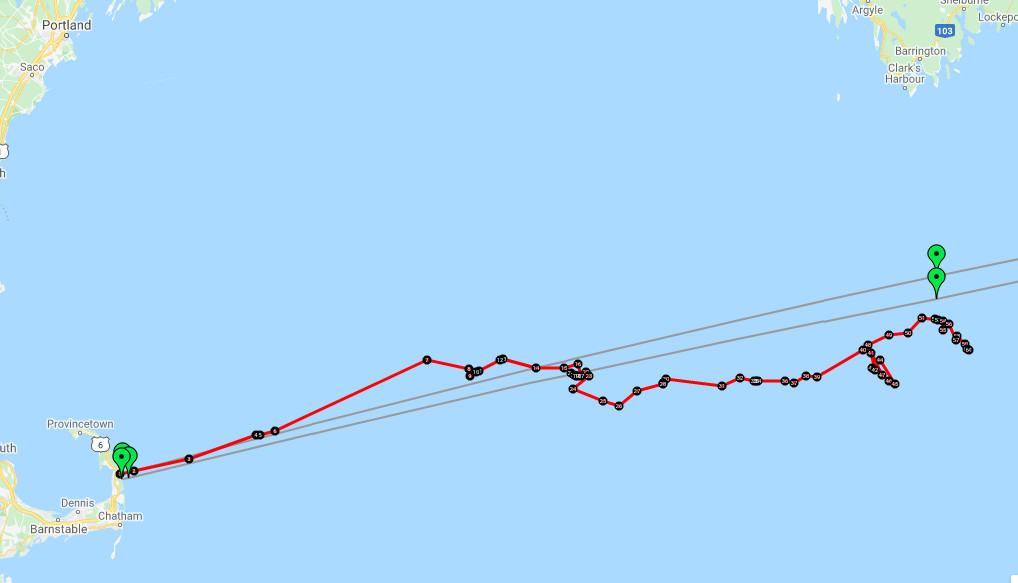 It is now almost certain that boat's right motor has a problem. Which means with only the motor on the left side and no rudder, it is going at half the speed, but most importantly it can go in the desired direction only when there is a favorable wind from the right side.
It's been in this state for 2 weeks now, and has been zig zagging a lot, but shockingly still moving towards its first major waypoint in general.
Given the motor problem, the first detailed build post is dedicated to propulsion: motors and propellers.